At Granero Moving, we want to provide you with the best understanding of how your move Process will work. Below are details of the three phases of any move together with some additional tips that may be helpful:
The Estimate
The purpose of the estimate is to provide you with an approximate cost of your
move. Typically, a sales representative will schedule an appointment to come to your home to review the items you are planning to move to your new location. They will discuss packing services, valuation, your move schedule and all special services required.
The cost will be calculated by estimating the weight of your shipment and applying the appropriate tariff rate for the number of miles it will be traveling. Any materials or services requested, in addition to those of loading your goods, transporting and unloading them, will be itemized and charged accordingly. Services needed at destination will be included when communicated to your sales representative.
Be certain the sales representative
has seen the entire premises including attic, garage, storage shed and basement to ensure all items are included in the estimate. If items are located off premises (e.g. office, self-storage), be sure to mention them as well.
If you are paying for your own move, the sales representative will furnish you with an Estimate/Order for Service form showing the breakdown of charges. If your employer is paying for the move, the estimate may be forwarded directly to your company.
When your moving schedule has been set, notify your sales representative immediately to schedule your desired pick-up and delivery dates. The last week of a month and the period from May through September are extremely busy, and advance notice is requested.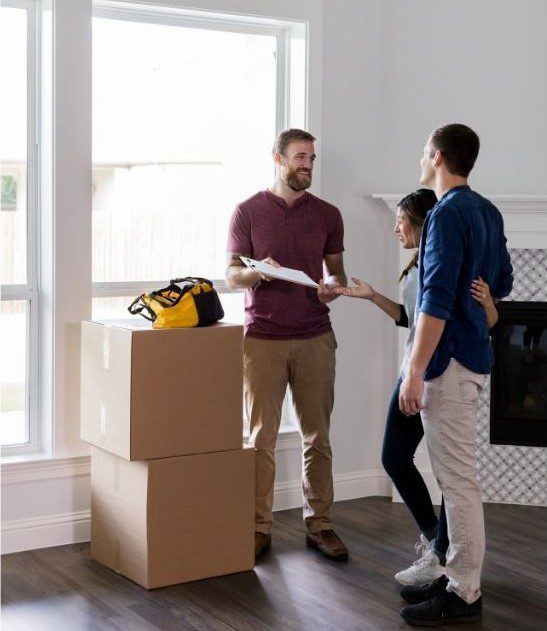 The Documents
Your driver will present you with the Bill of Lading. This authorizes the carrier to transport your goods. Your driver is also required to complete a Household Goods Descriptive Inventory of items included in the shipment with a brief note of their condition. You will be then asked to sign the Inventory.
If any additional services are necessary, the Additional Services Performed Origin/Destination Service and Delivery Report must also be completed by the driver with your signature.
The Delivery
Payment is due at time of delivery by cash, certified check or postal money order. The driver begins unloading when the payment is received. Check with your sales representative prior to moving day to determine if credit card payment is accepted and what restrictions may apply.
As unloading begins, check off items received from your copy of the Inventory. The crew unloading your moving van is only required to place furniture once, so have a placement plan in mind. Be aware that unpacking services include taking packed items out of cartons & placing them on a table or counter. If the moving crew does your unpacking, you may request that they dispose of the used materials and containers when they have finished.
Please take the time to complete any service evaluation forms sent to you after the move. It is important that all participants in your move know how you respond to the service they provided. Customer evaluations are our only measure of success.
Although every effort will be made to see that your belongings arrive intact, there may be incidents when loss or damage occurs. In that event, completely unpack all your goods. Identify any damaged or missing items. Locate the registration number from your Bill of Lading and call the Customer Service Department.
Claim forms will be mailed promptly, and it is suggested that you file as soon as possible.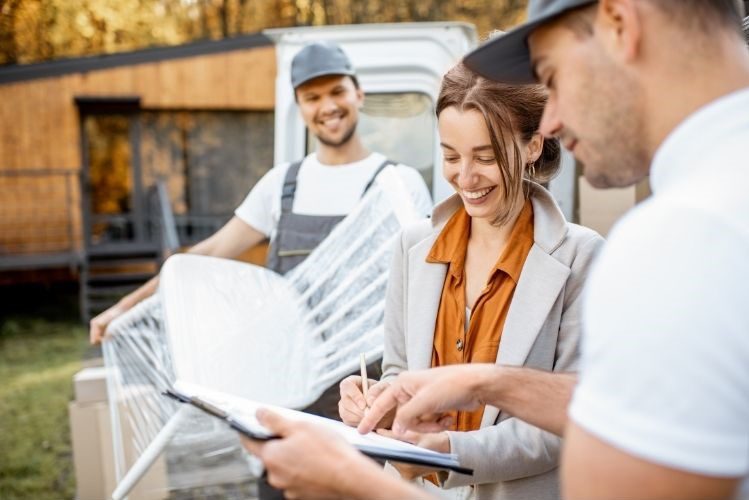 Additional Tips
Prepare backup copies of your files and pack the disks with your original program disks. Check the documentation that came with your computer for instructions on preparing the hard drive. Remove cables and pack them with equipment. Remove ink cartridge for a laser printer. For a pin printer, insert paper in the platen to protect the print head.
Pack computer equipment in the original cartons if available or obtain proper packing materials and containers from your mover.
Obtain health records from veterinarians. Check destination state and local government requirements for Health Certificate, pet ordinances, "leash laws," and licensing requirements.
Transporting pets by car is often less stressful for the animal and less expensive for the owner. Taking short car trips before the move may help your pet to adjust. Obtain your veterinarian's advice regarding medications that may assist your pet while traveling. Plan ahead for motels that accept pets. Don't feed or water your pet several hours before departure. Once on the road, stop frequently for water and exercise, and feed once per day. If you are not able to make proper arrangements for moving your pet, your representative can suggest a professional pet moving service.
Begin well before your load date and pack one room at a time. Mark all boxes with room and box number and make a list showing the number of boxes packed per room, as well as the total number packed. Do not seal boxes in which you have packed items of high value since the contents must be verified by your driver at the time of loading.
Keep the weight of each box under 50 pounds. This will help you in packing and unpacking if boxes need to be moved around. It will also facilitate the loading and unloading of your moving van.